SAFERIGHT GANTRY CRANE COURSES
SAFERIGHT is a Registered Training Organization (RTO) with RTO Code 5722 that provides safety training to the oil and gas, mining, utilities, construction, and government industries in Perth, Western Australia. We have a variety of safety training courses, with a focus on high-risk, plant machinery, confined space, height safety, and rescue. At our warehouse in Belmont, we manufacture height safety and rope access equipment such as fall right harnesses, slings, belts, and lanyards under the Australian Standard AS/NZS 1891. SAFERIGHT's Engineered Systems group specializes in customizing fall injury prevention systems to suit every site and working environment. Site audits, rope access facility maintenance, height protection system inspections, and specialized working at heights operations are among the other services available.
OVERHEAD CRANE 
Many companies use overhead cranes to lift large and oversized structures that other material handling methods cannot handle. Overhead cranes include a railed support framework called a bridge, as well as a wheeled trolley that runs horizontally across the bridge. Another main feature of an overhead crane is the hoist, which is connected to the trolley and used to conduct the lifts. Gantry, cantilever gantry, semi-gantry, storage bridge, and wall cranes are all examples of overhead cranes.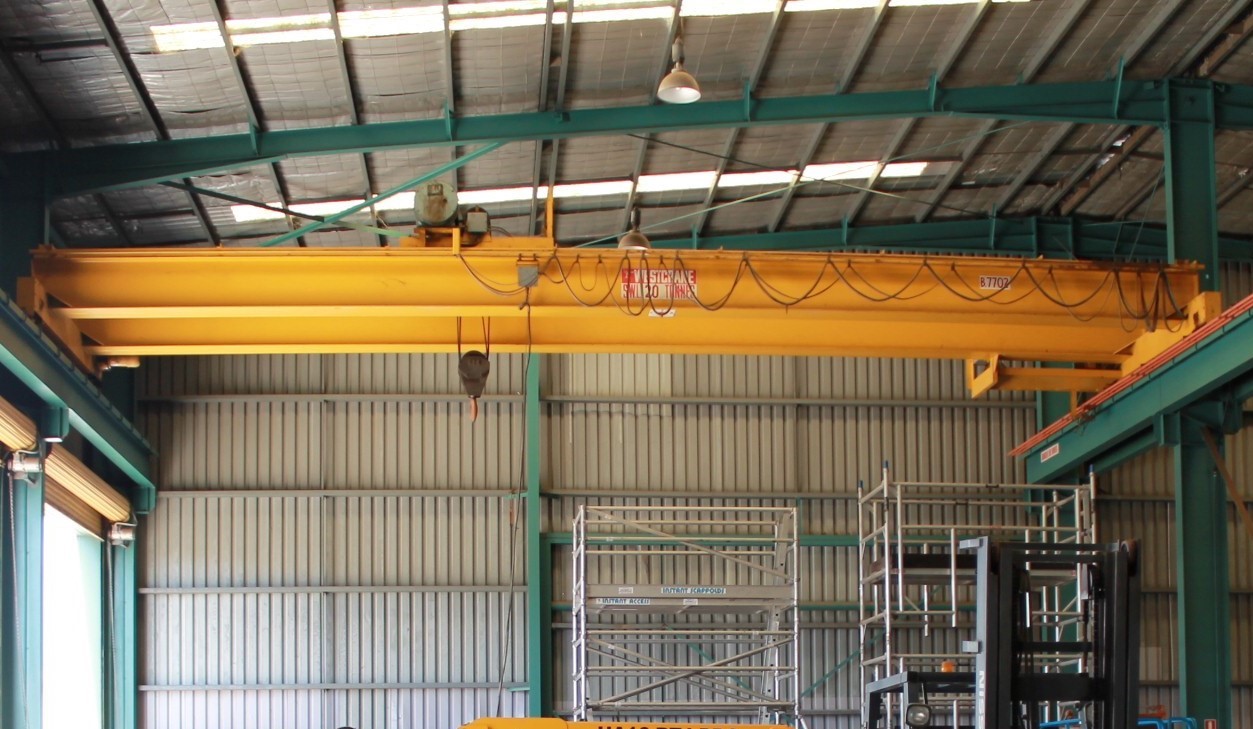 OVERHEAD CRANE – SAFETY REQUIREMENTS
Due to the size and weight of the items that overhead cranes raise and transport daily, regular inspections are required to ensure their continued safe operation. Before a crane may be used, it must pass an initial inspection.
Once overhead cranes are operational, they must undergo two forms of inspections:
Frequent inspection: Such inspections are conducted regularly, ranging from daily to monthly. The following items are inspected daily:
Functional operating mechanisms are inspected for malfunctioning.

 

Crane hooks are inspected for deformation or cracks.

Hydraulic and air system components are inspected for corrosion or deficiency in lines, valves, drain pumps, tanks, and other parts.
Periodic Inspections: The inspections are carried out between 1 and 12 times per year. Several features often necessitate monthly inspections or other actions:
Hoist chains and end connections

are inspected for distortion, excessive wear, twitching, or anything that may interfere with their function or cause them to extend beyond the manufacturer's recommendations.

Rope and end connections are checked every month for broken strands or wear.

Written records of each inspection must be meticulously updated, and all documents must be kept up to date.
These inspections are designed to look at the crane's key components. This aids in determining the degree of the failure of crane parts, corrosion, or wear and tear.
OVERHEAD CRANE – TRAINING COURSES
SAFERIGHT offers 2 courses that are related to overhead cranes:
1. GANTRY CRANE 
The Gantry Crane training course is designed for people who work or want to work in operational positions in the construction and mining industries and need to operate a crane. Students can gain the practical knowledge and understanding needed to operate an overhead/gantry crane safely and efficiently. After completing the training, students would be able to apply the standards, procedures, and techniques for completing a gantry or overhead crane operation in a secure, reliable, and efficient manner.
2. PENDANT GANTRY CRANE 
This Pendant Gantry Crane Ticket is for people who work with or want to work with a remote-controlled pendant gantry crane that makes fewer than three motions. Students will be able to understand certification requirements for bridge and gantry cranes, OHS legislation and regulations, safe working procedures for cranes, safe working tags on slings, crane maintenance, and more.
For more information on Saferight Gantry Crane courses in Perth, please call us on 1800 352 335 or send us an email at bookings@saferight.com.au.