Saferight has been manufacturing fall prevention equipment for over 31 years and has provided 100, 000's workplaces all over the world with equipment that helps provide a safe working environment. We conduct Saferight equipment testing per Per AS/NZS 1891.1:2007 qualifications.
This photo represents the final test done under AS/NZS 1891.1:2007 (Heads-Down Dynamic Testing). Saferight is proud that since opening its doors there has not been one single product recall or failure. We take pride in ensuring testing is done right via the Heads-Up and Heads-Down testing method on both front and rear attachment points of a harness.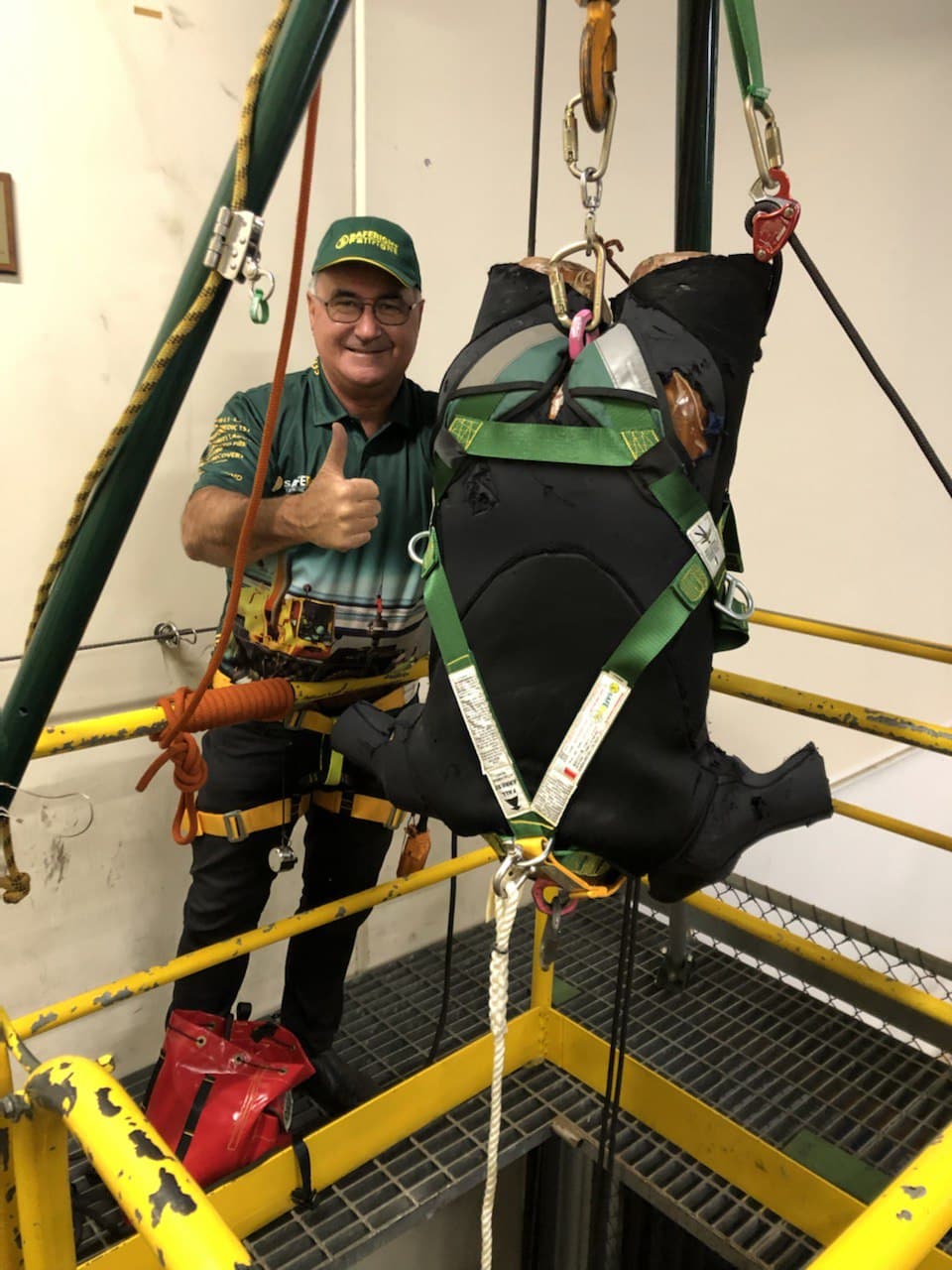 We manufacture Harnesses, Belts and Lanyards for rope access and confined spaces, as well as for mine maintenance and emergency situations. Saferight also specialise in designing, manufacturing, and installing fall prevention, fall arrest and rope access safety systems. We provide a complete, cost-effective access solution for all your fall prevention and access needs, ensuring safety when working at heights. All of Saferight's products and equipment are tested and tagged before they are sold all over Australia.  
At Saferight, we manufacture practical, user-friendly industrial and commercial grade safety equipment such as Harnesses, Belts and Lanyards at our multi purpose-built facility in Perth. We assure that our products are manufactured to the highest standard and comply with all safety requirements.
Our manufacturing and QA systems are ISO 9001 certified, and we seek to exceed the strict standards that this certification requires. Every part of our manufacturing and quality assurance processes is designed to meet the very highest standards possible.
As a licensed manufacturer of AS/NZS 1891.1, and a Quality Endorsed Company to ISO 9001 (QEC20205), we continue to design, build and test various safety equipment to develop better means of working at heights, safely performing rescue operations and working efficiently in all industries. For bulk equipment test and tagging please contact our Sales/Support Department on 1800 352 335 or email saleswa@saferight.com.au.